We'll start out with the crazy otter thing. This first one's a bit out there, but it's still pretty awesome:
The same guy also did a picture of the pig thing:
Wile we're on the subject of that guy, I thought this one was really creative. It showed that the silhouette may not be as obvious as everyone thinks. Unfortunately, this guy was thinking too intelligently. It turned out to be more like his second doodle. Still, the second doodle is pretty good.
While this next one is close to the final product, I find it a bit more interesting.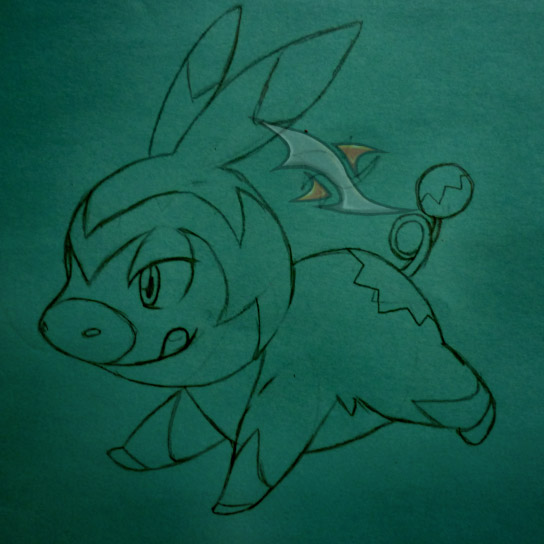 Everyone seems to have had a field day with the lizard guy (do the Pokemon guys not realize they already had a lizard starter?).
The common conception was that this thing was either a lizard or some sort of bird. This one is an example of the bird senario.
Next, this one is close but, again, more interesting than the final.
This guy returns with another solid design:
The most creative, though, is this chameleon one that gives him a spiked head rather than a beak:
Now lets look at some trios:
And just for fun:
Turtwig's revenge:
I heard you like Mudkipz...
This... thing...
The classics:
I just like the names here:
And... yeah...